LIFE Platform Meeting on Ecosystem Services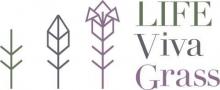 Ecosystems provide countless and essential benefits for humanity, such as food, clean water and clean air. Assigning financial values to ecosystem services - and incorporating them into land management and decision-making process concerning conservation issues - can complement traditional approaches to the prevention of biodiversity loss.
The European Commission's LIFE Programme unit and the Baltic Environmental Forum, with the support of the Neemo EEIG External Team, are organising a LIFE platform meeting on ecosystem services in Tallinn (Estonia) on 10-12 May 2017 that will showcase a variety of restoration techniques, innovative approaches to the improvement of our knowledge and understanding of ecosystem services, new initiatives in environmental management and governance challenges.
Entitled, Costing the Earth? - translating the ecosystem services concept into practical decision making, the meeting is being organised within the framework of LIFE Viva Grass (LIFE13 ENV/LT/000189), a project aiming at improving land use and conservation policies, in order for the long-term maintenance of grassland biodiversity and the ecosystem services they provide to be accomplished.
The main goal of the event is to assess the role of the LIFE Programme in demonstrating the ecosystem services concept in the EU. It will bring together over fifty LIFE projects and other organisations involved in ecosystem services, to uncover solutions to help overcome the barriers and bottlenecks that limit the extent to which this approach can halt biodiversity loss.
In terms of the policy context, Target 2 of the EU Biodiversity Strategy 2020 seeks to maintain and restore ecosystems and their services across all Member States, with obvious shared benefits in relation to climate change and the natural environment in general. In October 2015, the European Commission published a Mid-Term Review of the Strategy. The report concluded that progress has been made on actions concerning policy and improvement of knowledge under this target and some restoration activities have taken place in Member States. However, this has not yet halted the trend of degradation of ecosystems and their services.
LIFE projects provide many practices for the demonstration of maintaining and restoring ecosystems. During the platform meeting, this experience will be structured around three key themes: definition/mapping of ecosystem services; evaluation of ecosystem services; and the application of the ecosystem services concept in decision-making.
Lessons learned during the event will provide guidance documents to be produced after the meeting, with essential information. A panel of specialists will also draw conclusions concerning the contribution of the LIFE Programme to policy targets in relation to ecosystem services, as well as the integration of ecosystem services approaches into different policy sectors. Conclusions of the meeting will be submitted to the Natural Capital Directorate in DG Environment, and to other policy-making bodies.
The platform meeting will be completed with field trips in order for the participants to observe ecosystem services in action in rural environments in Lahemaa National Park in northern Estonia and urban ecosystems in Tallinn.