News Release: LIFE Natura2000Value Crete was present at the 7th Food Tasting Festival which was held in Sivas, Municipality of Faistos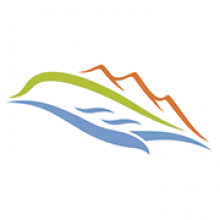 The 7th Food Tasting Festival that took place in Sivas village was successfully completed. Hosts of the event were the Cultural Association "Themos Kornaros" and the Network of Mesara Associations. The main thematic sections of the festival were local cuisine, traditional Cretan recipes, and various combinations of tastes, as well as local arts and crafts. Traditional food and delicacies were offered to the visitors.
Many local Cultural Associations participated in the festival and presented all kinds of traditional Mediterranean recipes made of biological products. LIFE Natura2000Value Crete was represented by a member of the scientific team who distributed printed information and communication material.
The Network of Mesara Associations established this festival and made all this effort known, not only to the future visitors, but also to the local society. Moreover, the Food Tasting Festival is a great chance for producers, Cooperatives and professionals to exhibit their products to the public. An interesting innovation of the festival was the use of biodegradable sets of crockery-cutlery and glasses in order to avoid the accumulation of plastic litter at the location of the event.
The president of the Network of Mesara Associations Mr. Michalis Spiridakis and the presidents of the Associations of Sivas and Miamou villages welcomed everyone at the festival which was brought to an end with a traditional Cretan fest.