Tell us what you think about the Natura 2000 areas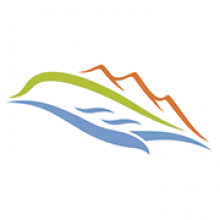 The Natural History Museum of Crete is conducting the second public survey, in order to assess the impact of LIFE Natura2000 Value Crete to the public.
The aim of the survey is to make a qualitative and quantitative assessment of changes in population attitudes towards biodiversity and NATURA 2000 areas, as well as to assess people's intentions to develop and support environmentally beneficial economic activities.
The survey comprises 10 questionnaires, targeting different population groups acting inside Natura 2000 areas, namely farmers, stock breeders and hunters, fishermen, tourism sector professionals (hotel owners, tour operators etc.), executives and employees of the public administration (the Region of Crete, the Decentralized Administration of Crete, regional authorities, etc.), journalists etc., teachers, students, tourists (Greek and foreigners), architects and civil engineers and   inhabitants from all regional units.
The questionnaires consist of 12 questions each and it takes only 5' to fill them. They are distributed on paper to agencies and associations representing the target research groups, but they're also available online:
1.    Group A: farmers, stock breeders and hunters 
2.    Group B: fishermen 
3.    Group C: tourism sector professionals 
4.    Group D: public administration employees
5.    Group G: students 
6.    Group H1: tourists (Greek) 
7.    Group H2: tourists (non Greeks, in English) 
8.    Group E: journalists 
9.    Group J: inhabitants from all regional units 
10.    Group I: architects and civil engineers 
11.    Group F: teachers