Participation in the 3rd Tourism Festival of Ierapetra Municipality, 5-10 September 2018
Event date
Wednesday, September 5, 2018 - 17:45

to

Monday, September 10, 2018 - 20:45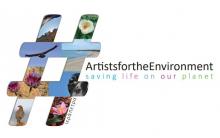 The mobile photography exhibition of NATURA 2000 protected areas developed under the Natura 2000 Value Crete project was presented during the 3rd Tourism Festival of Ierapetra that took place during the first week of Autumn 2018 (5 to 10 September 2018). 
The information guides on the services and benefits of the coastal, mountainous and rural ecosystems were distributed to participants of this 6 day event. 
The course of festive events started on Friday September 5th, with a conference that took place at the Melina Merkouri Conference Hall where interesting contributions were made for sustainable tourism. Among the invited speakers were the Project Team of Natura 2000 Value Crete (NHMC) as well as representatives from the Region of Crete. 
A fruitful discussion on the ecosystem services and their contribution to the competitiveness of the local tourism product took place suggesting horizontal partnerships for the protection of environment in order to ensure sustainable development.
The action was implemented in cooperation with the Biopolitics International Organization and the Municipal Nonprofit Organization for Environment both of which are partners of the project «Natural Environment and Innovative Actions in Biotourism» funded by the Green Fund.